On a summer night of 1954, a young man with slicked-back hairstyle received a pink Cadillac and he was so excited that he stayed up all night to admire the vehicle in the garden. This was Elvis Presley.
However, the second day this little pink car already got burned. Elvis doubtlessly ordered a second one with the exact look, and in his whole life, he had ordered nearly 200 Cadillacs for himself, his friends and his employees.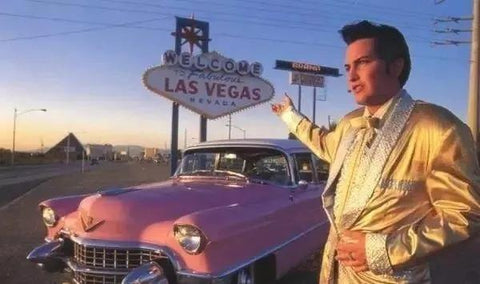 And just a few weeks ago, the first electric Cadillac - Lyriq was officially on the market.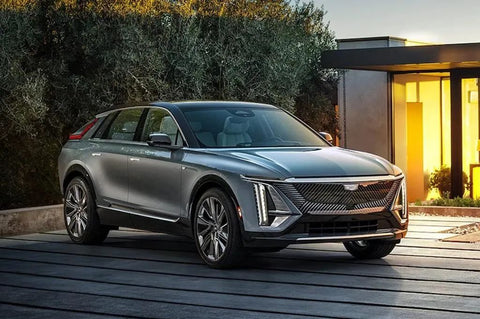 The real luxury lies in the pioneer, the pioneer makes steel charming, and makes an industrial product seem to have a soul. The world's first style design department was in Cadillac, and the first to use colored car paint was also Cadillac. Even in the world of consumer goods, it was not Apple but Cadillac that was the first to regularly introduce new products to the market.
Cadillac was not planning to just build an electric car but also to build a luxury ride》 Lyriq is equipped with a curved screen. Generally, the image that a straight flat plate transmits to our eyes through the retina is actually distorted. Because the human's eye retina is actually curved, the angle of a curved screen matches our eye retina better, the transmitted image is more real, more informative. Also with the both warped ends, it is easier to tap on the screen.
Its clarity is not affected by light, it adopted multi-layer coating technology, and achieved a reflectivity of 1.2%, compared to the mainstream rate in the industry of 2%. At the same time, the backlight partition technology is also adopted, with 3375 partition backlights, each area is separately controlled.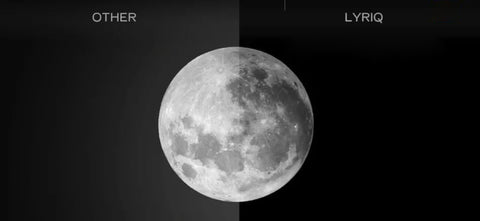 At this moment, most of the car giants are pursuing bigger and cooler screens. Cadillac can still bring us surprises at this fierce battle where even some car makers brought rotating screens, or lifting screens. The cost of this Lyriq screen is definitely huge, but it is worth it compared to the outcome of tech luxury driving experience.
As for the audio, Lyriq introduced us the AKG speaker which is a studio-leve speaker . 19 AKG speakers pile up a high-fidelity sound field. Cadillac had always been using BOSE, however since last year it brought AKG to its car models, it is already in use on the 2021 Escalade. It is more chic, and more niche. Cadillac is the only car brand that AKG cooperates with in the world. You can only enjoy an audio experience of AKG in a Cadillac.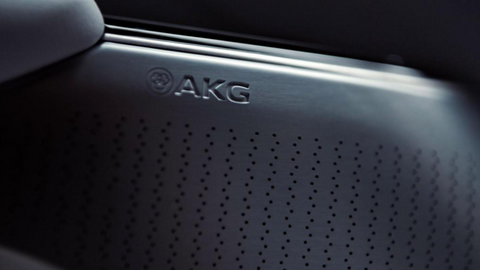 What's more is its simplicity in design, apart from the standard lights, it also replaced it's grille with luminaters as well, plus the car's logo, it is definitely the most eye-catching in the dark.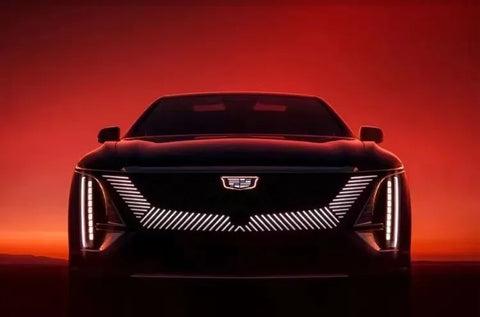 Its door panels are laser-etched into the 40-year-old white beech tree to create a metallic look. When the 26-color atmosphere lamp is on , with a little bit of imagination, it's almost like you are at a colorful beech forest.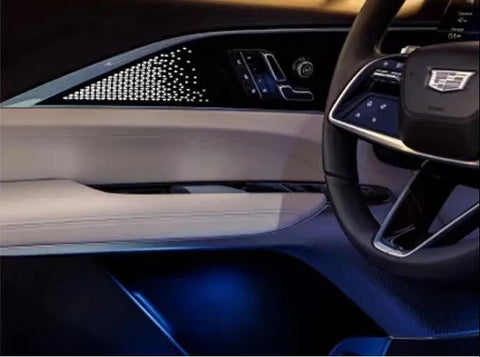 According to research, the seat of electric vehicles is generally to be commented as uncomfortable. Lyriq's used a German foam material with better resilience and support, which is originally used to fill baby's pillow. This will reduce the chance of lumbar muscle strain during long trips.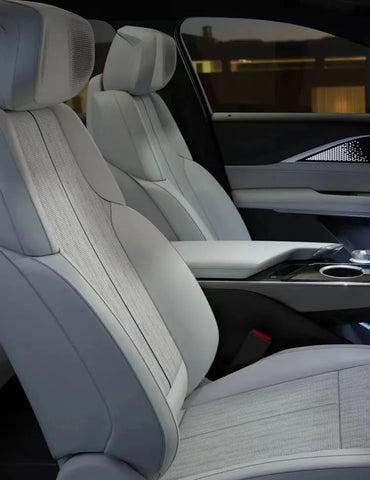 Another good point is its braking energy recovery mode. You can choose to turn off or adjust the intensity. There is a paddle that allows you to control the energy recovery intensity through the pressure of your hand, it is returning the power on choosing the driving mode to the users.
The first model is the rear-wheel-drive long-endurance luxury version, which can last for 96 kilometers with only 10 minutes battery charge.
The origin of Cadillac has already determined its direction, and it is pulling all its power to prove its ability.
Lyriq means Lyric, there's no other brand like Cadillac that appears in over 3000 songs. Those songs are through Johnny Cash in the 1970s, to Ariana Grande, and even TikTok hit  Throw That Back Like a Cadillac nowadays. Probably it always presents something special in people's hearts.