Before & After Of Gloss Black Front Grille Covers 2016-2018 GMC Sierra 1500 Base & SLE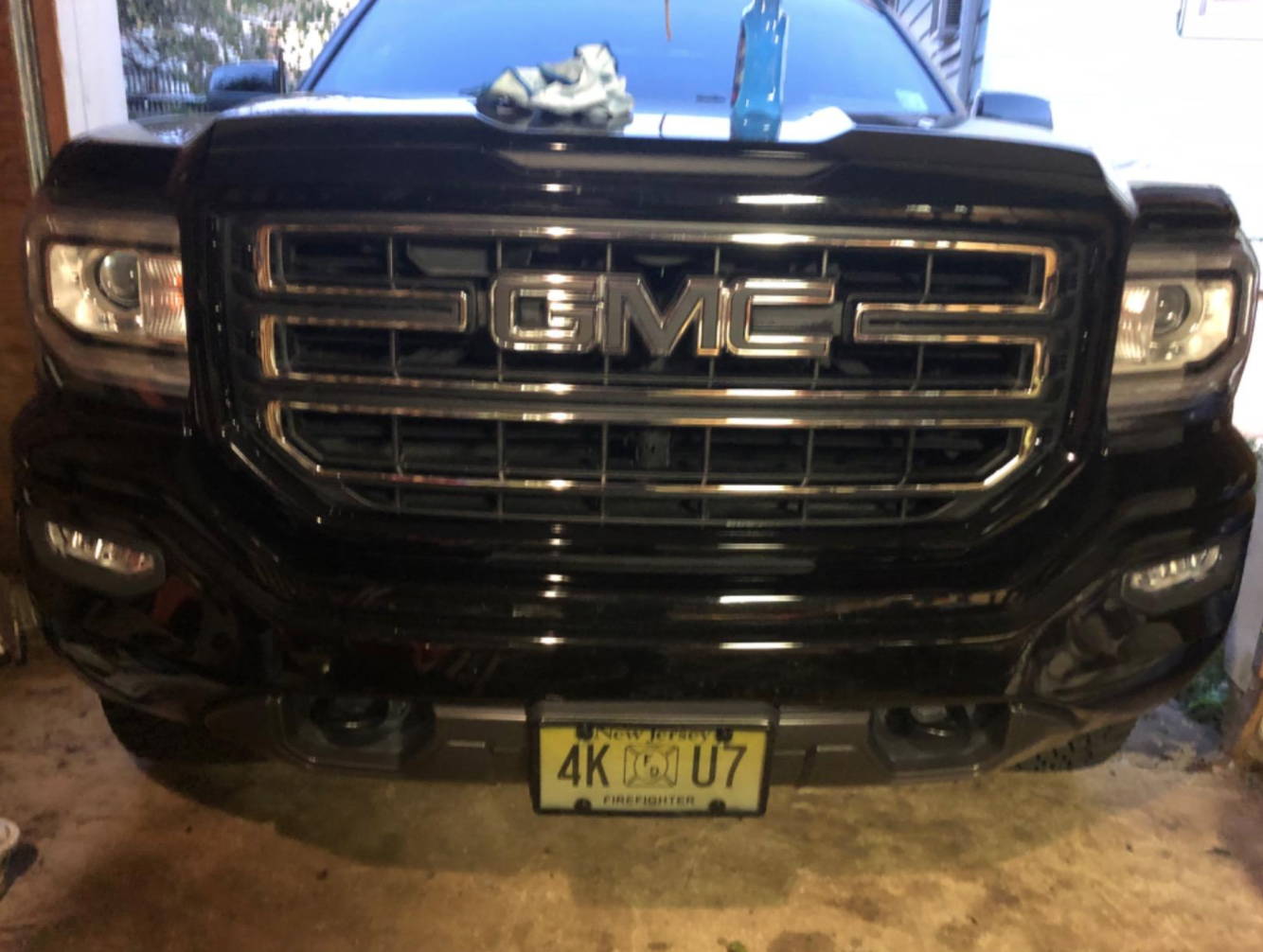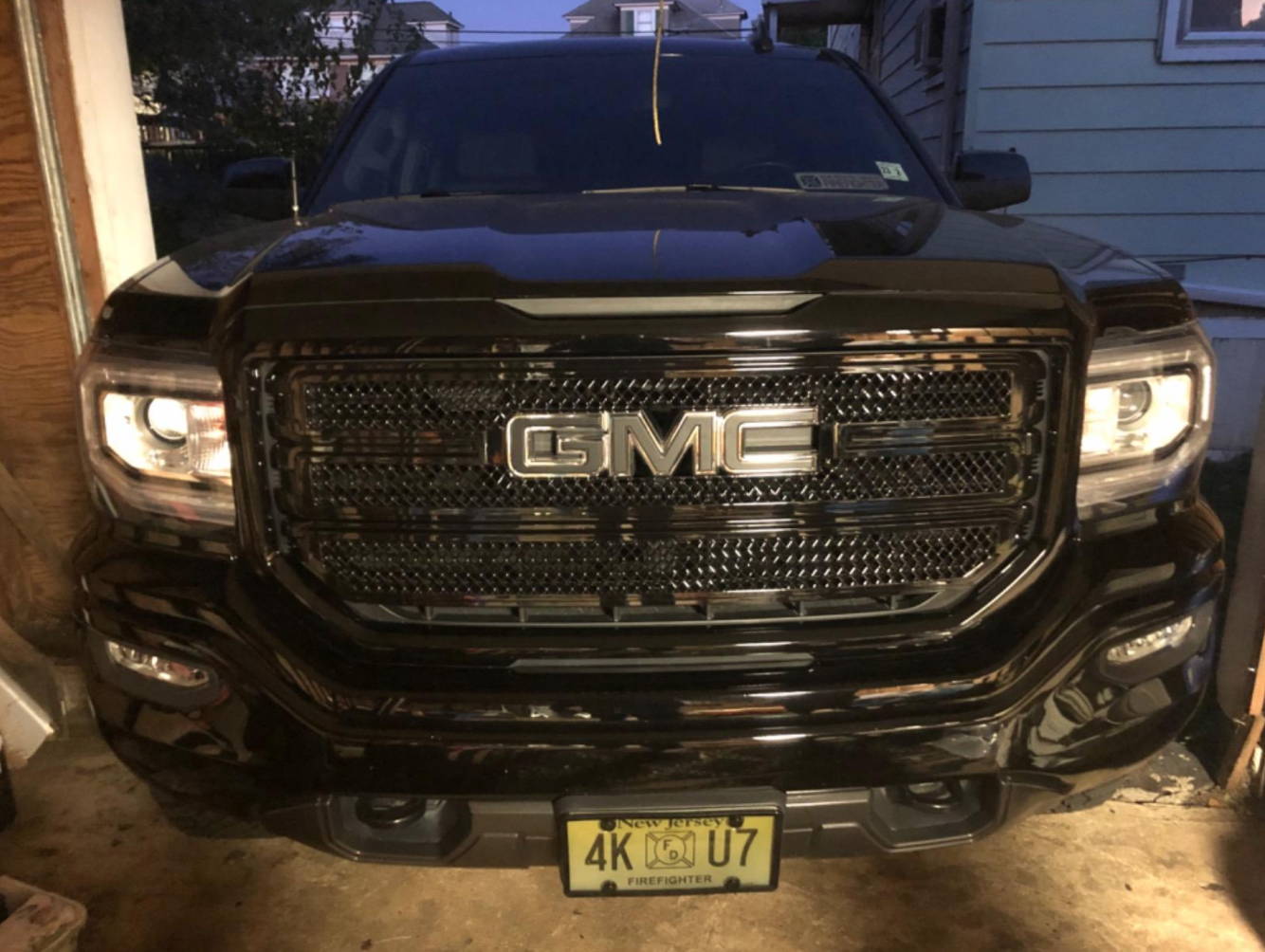 Installed it today easy to install and love the look so far so good!
Install with ease, great look and seemingly good quality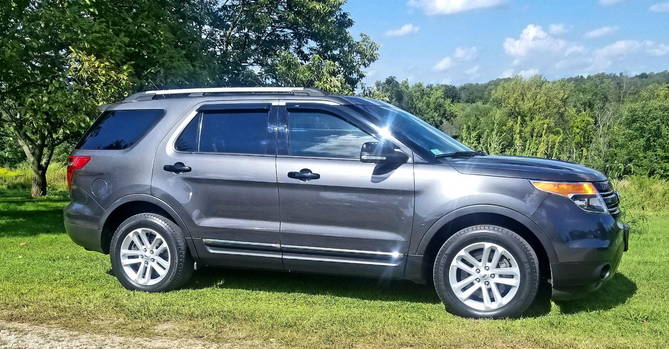 After much research on replacing the actual handles on my 15 Explorer, I decided to go with a "removable" option instead and much less of headache.
I researched these covers for a while. Found them all over the place with multiple reviews. Some good, some bad. (Most good) Unfortunately there were no actual reviews here yet so I found these same brand covers for other vehicles on Ninte and they had good reviews so I gave them a shot.
These came wrapped all individually and in multiple larger bags. All pieces were perfect upon initial inspection. I tested the fit and they cover 99% of the chrome handles (I hate chrome.) You can only see a small bit of chrome if you walk up to the handle and look down inside. I don't care about that.
Plenty of 3M tape on the inside of these handles. Cleaned each handle with alcohol prep pad first and then applied the small piece of the handle (gently) first, made sure the larger part of the handle fit properly without any gaps and then applied force to the small piece to get it to stick. Then applied the larger part of the handle. I had no issues.
A few days after I installed these, temps were over 100 with the heat index and this has been parked in the sun all day during those days. no issues with the tape at all.
As of right now, I highly recommend these if you're looking to do some chrome elimination. If anything changes in the coming weeks or months, I'll post an update.
Great Product
These were what I needed to complete my ground effects and they look great.
Great price quality parts
Look great added a little chrome bling to match the door handles and bumpers

Excellent purchase !!
I expected to get a good product just from seeing all the results and comments people had left, but man it did not disappoint.
I bought the carbon fiber version. they didn't put 3 layers of foam to give thorough protection, Meh, so be it, didn't mind it anyway and the piece was arrived complete and perfect.
It made the Genesis just look so much more beautiful. Aggressive without being too much/flashy. Just a nice carbon fiber looking and it works beautifully. 3M tape was perfect, no problems at all.My car went from 100% to 150% performance.
Great product great price!

Survived multiple car washes and freeway driving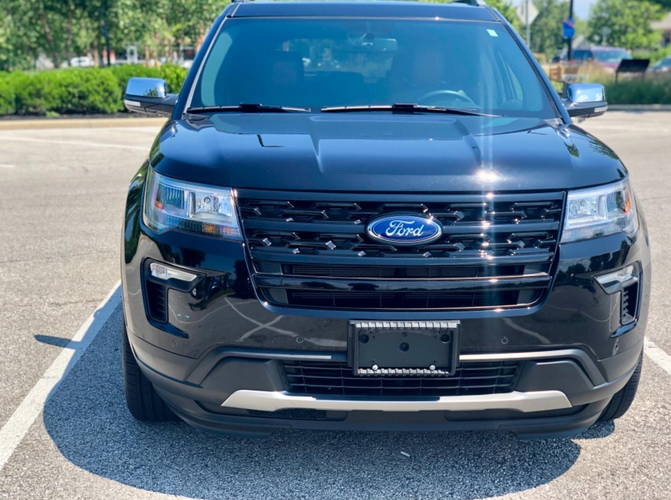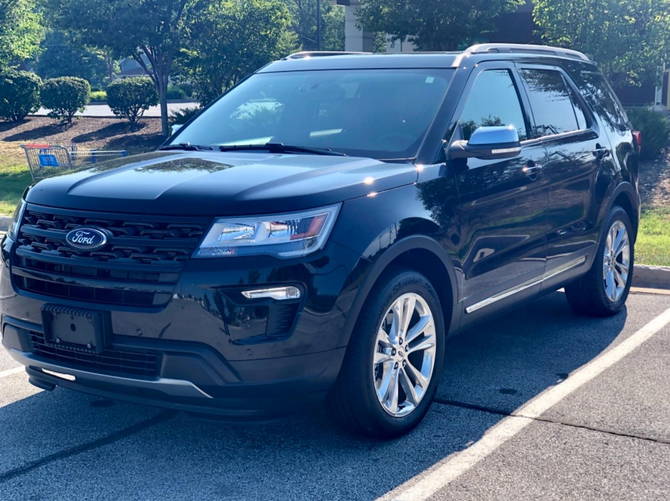 I was a bit skeptical as in the past I've had stuff like this fly off at freeway speeds on me. I believe prep work, rushing, and lack of a heat gun played a part in that. So far I've made 5 freeway trips and it is still a tight to the OEM grill as when I started. It really transformed the look of the front and made it look less cheap. I'll come back and update this when I wash the truck. I'm trying to give it a week or so before I do anything besides rain.

I cleaned the surface 3 times just to be sure and I lightly heated the grill and tape even after letting it sit in the sun. Only gripe is how it was shipped. Shipping was bare minimum and I'm glad it didn't go south. The box collapsed by the time I got it on the 4 corners. 5 stars is based off the price and the looks after instal. I was afraid it wasn't going to line up or stick out too far some place but this really was decent filament.

8-20-19 Update

Still holding on strong after multiple car washes bush and brushless as well as freeway speeds and a hail storm. If you apply it right it should hold up. Can't speak for stone damage and hopefully won't. I would assume it acts like any other car on the road with piano black plastic.

11-30- 19 Update

Plenty more commercial car washes later and some snow/salt exposure and still hanging on strong. Prep work is key for this item.

3-3-2020 update

She is still holding on strong carwashs and salt baths and no paint has flaked off.
Outstanding quality and very simple to install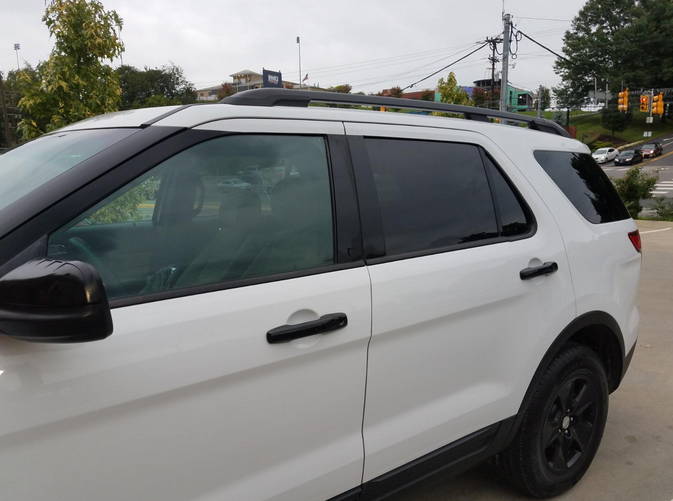 This was perfect for me ,My 2014 Ford Explorer had the regular chrome handles covers on it and I hated them ,so I found these black gloss handle covers and love the look.
I have got many comments from my friends on how much better these look.
very easy to install ,3m automotive tape is in place and ready to go ,you just peel off the one side and stick them on.
I did use a degreaser on my handle to make sure the tape would stick and they did very well no worries about them coming off
Enjoy them very much
This one is super comfy than I expected.
Enjoy them very much
Great looking product and quality great as well.
I had these headlights on for about two and a half months so far and I really like them, it gives my truck a fresh look since my stock headlights seal was going bad and there was lot of moisture inside of it. They weren't that hard to install except for having to remove my battery and washer and radiator reservoir a couple times. And the lights are great. The headlights fit perfectly, made the car look like it was brand new.
I would recommend this product, but be prepared to makes lots of adjustments and make sure to inspect the product carefully before install.