NINTE Tesla Model 3 2017-2019 Front Plus Rear Seat Upper Roof Reading Lights Lamp Cover
Customers are viewing this product
NINTE Tesla Model 3 2017-2019 Front Plus Rear Seat Upper Roof Reading Lights Lamp Cover
Product Specification:
Brand:

NINTE

SKU:

19MODEL05-CF

Condition:

100% New

Color:

Carbon Fiber

Material:

ABS

Quantity

2

Pieces

Installation Method:

3M Tape On

Quality Test:

ISO9001

Warranty:

1 Year

Vehicle Fitment Information:
Tesla Model 3 2017-2019(Fits all Model 3)
Important Notice:
Please kindly check your car model and make sure the model fits your vehicle in case of buying the wrong product.
Designed to improve the aesthetics of the car,Anti-scratch function,Redefine style.
This item is the whole set of 100% brand new custom fit mirror cover, precisely engineered for an exact fit to your vehicle. Standard quality control procedure make sure the quality.
This item is made of Highest Grade ABS material & Carbon Fiber Coating finish will absolutely upgrade your exterior appearance.
Easy installation, save your precious time and no drilling cutting needed, feel free and enjoy with no burden DIY.
Tips:
These covers are to be installed on top of complete factory standard parts.
Please test the fitting before removing protective film.
Clean the installation area before actually tape on.
INSTALLATION INSTRUCTION:
Step 1: Clean rear seat upper roof reading lights lamp to get rid of any dirt or dust to ensure a better bond.Take a clean microfiber cloth & apply some alcohol to it & wipe down the edge of your lamp where the actual cover will sit. This removes any existing wax so the double-sided tape will stick better.
Step 2: Place the cover on the lamp with the correct location. After placing the cover where you want it, place several pieces of masking tape around the cover to mark its location.Make sure that there is an even gap between the edge of the lamp & the edge of the cover on both sides.
Step 3: After placing the tape, place a couple of pieces tape connecting the of the cover directly onto the lamp , then draw a line with a pen or marker going down the length of the tape. Then separate it where the tape meets the cover . When you install the cover , you will use these markings to line up the cover accordingly.
Step 4: After getting the placement correct, take a hair dryer (or if you're careful a heat gun would work) and warm up the surface of the lamp edge. It does not have to be hot, just warm to the touch. Next use the hair dryer on high heat to heat up the tape, the acrylic based tape will heat up quickly. This step makes the tape more pliable as well as more adhesive.
Step 5: Next, take off the red backing of the double sided tape and CAREFULLY line up one side of the cover to the position you marked on the lamp .
Step 6: ONCE THE TAPE MAKES CONTACT WITH THE LAMP, IT IS EXTREMELY DIFFICULT TO LIFT BACK UP OR REPOSITION. After you have one side down, slowly make your way down the length of the cover by carefully pressing down.
Step 7: After the cover is installed, an additional step would be to use masking tape to apply pressure onto the cover overnight. This allows the tape to reach its maximum adhesion strength. Note that it is critical that you do not tape from the center of the cover to the back of the lamp , You want the edge of the cover to stay as planted to the lamp as possible.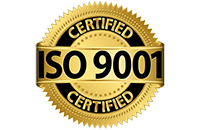 Shipping
Orders usually been shipped out within 2 business days after payment has been cleared. Orders made on Saturdays, Sundays, and holidays will be processed on the next business day and will be shipped within 24 hours. If there is any delay on your order, please feel free to contact Ninte by email(info@nintestore.com)
Please allow 30 days around for international deliveries. Some international shipments may take longer subject to your local customs authorities.
Please ensure that the shipping address you provide at shipping address is accurate. We are not responsible for undeliverable addresses return
Shipping and Handling charges include postage, handling,and packaging of shipments.
Shipment time to address of P.O. BOX, APO, FPO or State of HI, AK, VI, PR.will taks longer than other shipping address, and additional shipping charge might be required on this address, please check the checkout page for more detail. Please contact Ninte if you have any questions for shipping before purchasing.
Some items are not shippable to locations outside of the US. In general, very large items and hazardous chemicals (fuel) cannot be sent to regions outside of the US. On shipping address issue, Customer can email Ninte for more detail
Ninte will ship out product by Fed Ex, UPS, USPS, TNT, China Post and other channels. Customer can track their package via the channel official site or other tracking site like 17track.net
Returns Policy
If the return is caused by the consumer (non-defective return), consumer should be responsible for the shipping fee. the specific fee should be based on the express company you choose; Restocking fee will be deducted from the non-defective return order
If the return is caused by NINTE , we will provide the return label/refund/exchange;
Please note: customer need to send email to info@nintestore.com in 30 days of item delivered; otherwise, no return & replacement/refund will be provided from NINTE.
If customer received damaged product, customer need to send emailto info@nintestore.com in 72 hours of item delivered. otherwise, no return/replacement/refund will be provided from NINTE.
Customer need to send pictures/videos(use to proof related issues) in emails, NINTE will recognize the return reason/confirm the issue(please feedback the fitment issue with the required pictures/information within 10 days after NINTE required/tips NINTE suggestted, otherwise the return request will be closed) email content include: return reason, pictures of the related issues and pictures of the shipping labels on package.
Damaged Item
Damaged merchandise includes items that are damaged during shipping. If you receive the package and then find shipping damage, please save all packaging material and paperwork and contact us immediately(must in 72 hours after pacakge delivered) Digital photos will be required for all cases.
Returned items must be in their original packaging and unused condition, otherwise the return will be closed.Please Feel free to contact us with any questions.
Shipping Fee& Package Shipping Insurance Fee cannot be refunded.
Technical Support
We highly recommend professional installation for all of our products. We are not accepting any exchange or returns due to improper installation. More dtail for the return policy, please refer to: https://nintestore.com/pages/return-refund
Warranty
NINTE offers 30 days limited warranty for parts only. All products come with a 30 days limited warranty against manufacturers defects
Warranty is for replacement only
Buyer's responsibility for all shipping costs.
Customer needs to contact NINTE in 30 days of package delivered for their order issues; the damage by shipping process will need buyer to contact NINTE in 72 hours of package delivered
Warranty does not apply to improper installation, water / fire damage, modification, or any acts of nature.
1: How to contact NINTE?
Please send email to NINTE(info@nintestore.com) and state your concerns. If you have already placed an order, please write us the order number & questions you have, Ninte Customer Experience Specialists are standing by to assist you.
To cancel an order / change order information, please contact Ninte before order get shipped out.
2: How long does it take to ship my order?
Orders are usually handled in 48 hours after payment cleared; orders placed on weekends & holidays should be processed on the next business day.
If you didn't receive any shipping confirmation over the usual handling time, please send email with your order # to our customer service: info@nintestore.com for assistance.
3: What payment method accepted by NINTE?
PayPal & Credit Card
4: How to track order shipping information?
Shipment by Fed Ex / UPS / USPS and other well known services, buyers can track their package on those official site with the tracking code provided. Or go to 17track.net/en for shipping information.

Shipment by EMS channels, buyers can track their package on a USPS site; or go to 17track.net for more shipping information( may get delayed sometimes)
If you cannot find any valid tracking information, please feel free to contact us!
5: Damaged / defective item received?
If you receive product in damaged/defective conditions, please contact Ninte for replacements/refund immediately.. Please do not attempt to install/return a damaged part on your vehicle.
Important notes: 
Ⅰ.Must retain the damaged item, packaging, and all contents until the claim is confirmed&resolved.
Ⅱ.Picutres Required
  1.Complete&clear picture of shipping label on the package box
  2.Complete&clear picture of the package box
  3.Complete&clear picture of the product, include the full view and damage area of the product.
Please feedback the issue of damage in 3-7 days / defective in 30 days of product delivered, otherwise Ninte cannot provide replacement/refund on those orders.
6: Product with Fitment Questions
If the product does not seem to be fitting your vehicle, please contact us with below information and send email to: info@nintestore.com
The specific model of your car and the picture of the placement where the products need to be installed.
The picture of the shipping labels on the package box
The picture of the full view compare look between the product and bodyline of your car where the product need to be installed, please also show us pictures of the non-fit area in detail.
Our Customer Care specialists will help you to check if the fitment issue caused by products or if you order the wrong item for your car.
Fitment issues in 2 situations
A: if buyers find the item didn't fit their car, but that car model is in the fitment range on our product link, we will provide return&exchange or return&refund, return charge is on NINTE;
B: if customer order wrong product for their vehicles, we can authorize a non-defective return&exchange/refund, return charge is on customers if the product and package are in new&good conditions;
Please contact us with the fitment issues in 30 days of item delivered.